New Generation Landscaping and Maintenance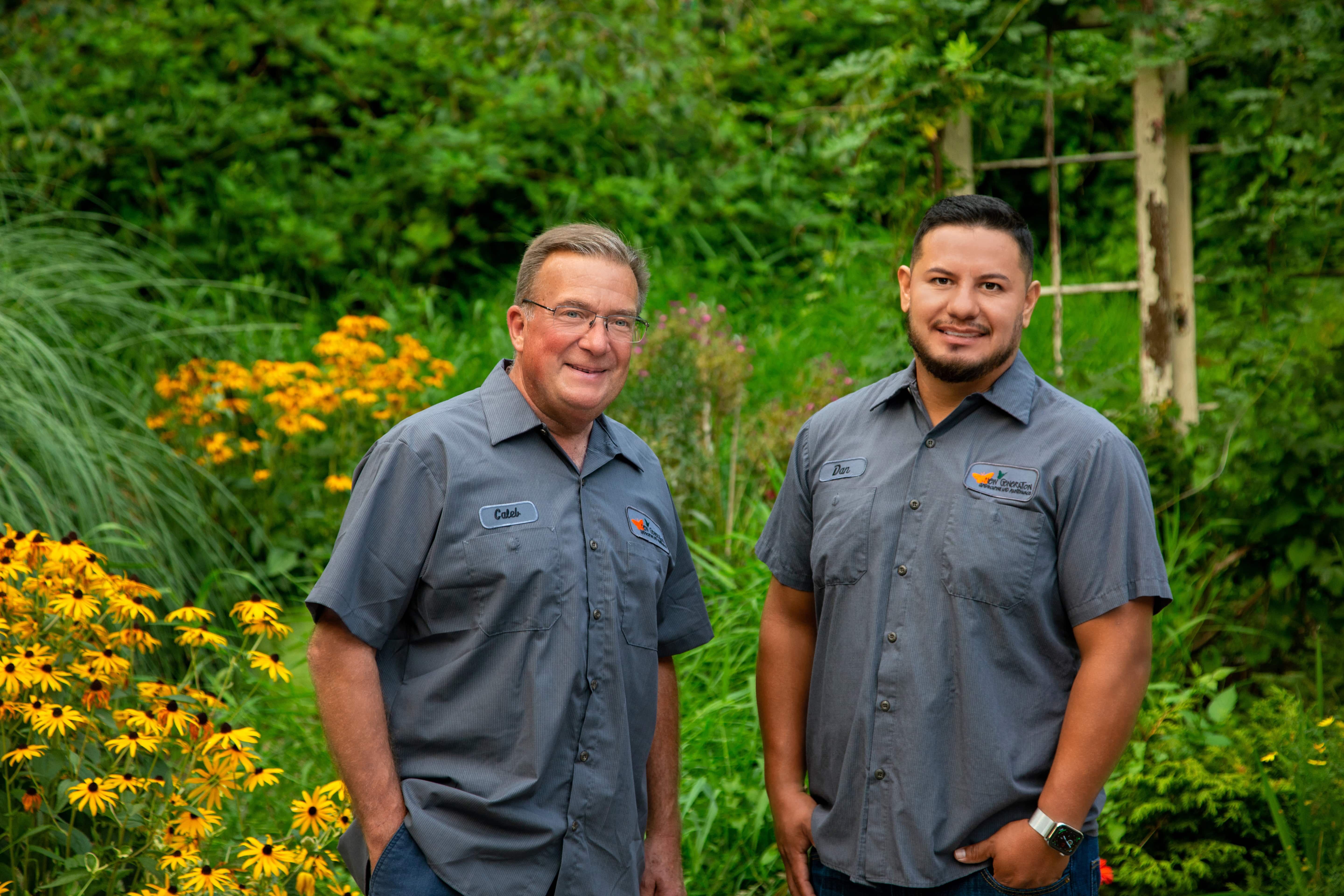 Since 2008, New Generation Landscaping has been providing commercial and residential landscaping maintenance, irrigation work, and landscape lighting in Bellevue. We are small enough to truly care about each client, and large enough to get any job you need done.
We strive to make the world more beautiful, one yard at a time! We provide several elements to help you enjoy your landscape: water, light, and care! We also design, install, and upgrading irrigation systems, an important part of protecting your investment. Our team specializes in drip systems for decks and pots.
Water features are also a dramatic focal point, and New Generation Landscaping can create a simple or elaborate one for your property. These include a glazed pot overflowing into a bed of pebbles or a river flowing into a Koi pond. No worries about the upkeep—we provide cleaning and monthly maintenance as well. And with our specialty lighting, you can enjoy your landscape into any hours of the night—let us light up your yard, and your life.
Need some hardscaping or exterior construction project completed? We also offer cedar fencing, stonework, pavers, and interlocking retaining walls. Get started by contacting us for a free consultation! We're confident we can turn your vision into a reality you'll love.